WMPLOTA 2018 station logs are currently being accepted. All results shown below are preliminary and subject to correction/verification.
Top Awards
Early 'Bird' Award
Robert KE4AL and Joe KE9AJ for their Black Friday QSO at 00:00 UTC on XW-2C.
"MacGyver Works at Walmart" Award
Søren

AK4WQ for his MacGyver "Toaster Marker" antenna, with which he made 4 QSOs in total, 1 on CAS4-B, and 2 each on two passes of AO-91.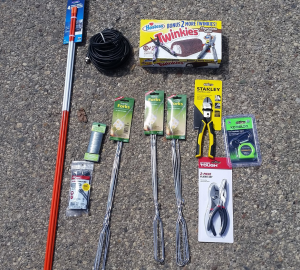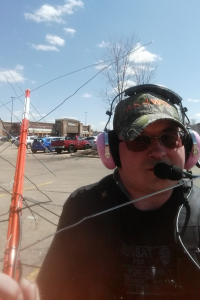 Honorable Mention: Chris K0SIN and Avigail W0AVI for their curtain rod/paint roller/pool noodle 2m half wave dipole and garden stake 70cm yagi antenna, built and tested in a Walmart parking lot. No satellite QSOs were successful with them during WMPLOTA, but big props on the attempt and success with them on terrestrial repeaters!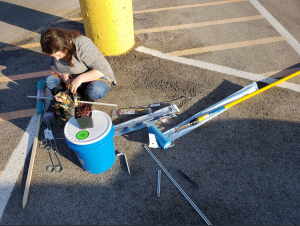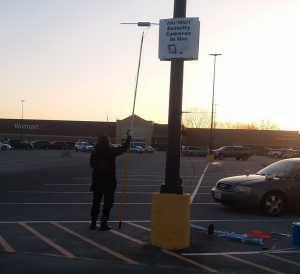 Sam Walton (Most Store Activated)

8 Stores | Patrick WD9EWK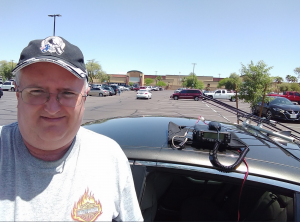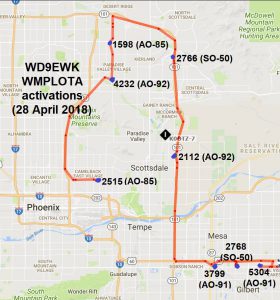 Distance Record
Gustavo PU8MRS with Robert N6RFM for their 5,620 km QSO over AO-7 (GI77ul to FN41iq).
First Contact (First Ever Sat Contact during WMPLOTA)
Top Scores
Associates
9313 | Patrick WD9EWK (Gridline, Near Gridline,  Big Talker, Spelling Bee)
4464 | Doug N6UA (Gridline x2, Near Gridline, Alaskan Shopper, Black Friday, Big Hop, Big Talker, Wall-E's World)
4365 | Andrew KE8FZT (Back to School, Black Friday, Big Talker, Good Samaritan, Spelling Bee)
2040 | John KG4AKV (Black Friday, Big Talker)
1541 | Gabe AL6D (Alaskan Activator, Alaskan Shopper, Black Friday, Big Hop x2, Big Talker, Zombie Apocalypse)
1440 | Justin K5EM (Near Gridline, Alaskan Shopper, Back to School, Black Friday, Big Talker)
1431 | Billy KM6NJL (Near Gridline, Black Friday, Big Talker)
1408 | Ron AD0DX (Near Gridline, Big Talker, Spelling Bee)
792 | Mike K2MTS (Black Friday, Big Talker, Good Samaritan)
650 |

Søren "MacGyver"

AK4WQ (Big Talker)
600 | Adam K0FFY (Back to School, Big Talker)
576 | Don KB2YSI (Black Friday, Big Talker)
390 | Dave AD7DB (Near Gridline, Big Talker)
350 | Scott WY1LIE (Near Gridline, Back to School, Big Talker)
304 | Sam N3ROY (Big Talker)
240 | John KI4RO  (Big Talker)
225 | John N7JY (Near Gridline, Big Talker)
204 | Marissa W4AQT (Back to School, Big Talker)
204 | Jeff WE4B (Back to School, Big Talker)
153 | Chris AA8CH
132 | Chris K7TAB (Big Talker)
128 | Jocelyn KD8VRX (Big Talker)
110 | Roy K3RLD (Big Talker)
105 | Kevin N4UFO (Black Friday, Big Talker)
90 | Neil WB9VPG (Big Talker)
80 | Robert KE4AL (Black Friday, Big Talker)
60 | Scott N1AIA (Big Talker)
56 | Gustavo PU8MRS (Big Hop, Big Talker)
 — | Steve WL7YQ
Shoppers
635 | Dave K5IX (Black Friday, BOGO)
400 | Brian KG5GJT (Big Talker)

250 | Chris K7TAB (Big Talker)
192 | Robert KE4AL (Big Talker)
54 | Scott N1AIA (Big Talker)
32 | Anthony VE2HEW (Big Talker)
DX Associates
1541 | Gabe AL6D (Alaskan Activator, Alaskan Shopper, Black Friday, Big Hop x2, Big Talker, Zombie Apocalypse)
56 | Gustavo PU8MRS (Big Hop, Big Talker)
Packet Rat Associates
132 | Chris K7TAB (Big Talker)
Awards
Express Lane (1 QSO)
Checkout (2-4 QSOs)
Roy K3RLD
Chris K7TAB (Associate)
Jocelyn KD8VRX
Scott N1AIA (Associate and Shopper)

John N7JY
Marissa W4AQT
Neil WB9VPG
Jeff WE4B
Scott WY1LIE
Greeter (5 QSOs)
Chris AA8CH
Dave AD7DB
Adam K0FFY (Associate)

John KI4RO
Sam N3ROY
Store Manager (10+ QSOs)
Ron AD0DX
Gabe AL6D
Mike K2MTS
Justin K5EM
Dave K5IX
Chris K7TAB (Shopper)
Don KB2YSI
Andrew KE8FZT
John KG4AKV
Billy KM6NJL
Doug N6UA
Patrick WD9EWK
District Manager (Associate at more than 1 Walmart)
Adam K0FFY
Andrew KE8FZT
Billy KM6NJL
Doug N6UA
Neil WB9VPG
Patrick WD9EWK
Regional Manager (W
ork at least one station in 4 major alpha grids e.g. EM EN DM DN)
Ron AD0DX
Mike K2MTS
Chris K7TAB (Shopper)
Billy KM6NJL
Patrick WD9EWK
Overnight Stocker
Gabe AL6D
Justin K5EM
Don KB2YSI
Andrew KE8FZT
Billy KM6NJL
Doug N6UA
Ol' Roy
Roy K3RLD (see also Ol' Roy with Roy)

Justin K5EM
Don KB2YSI
Ol' Roy with Roy
People of Walmart
Ron AD0DX
Dave AD7DB
Gabe AL6D
Adam K0FFY
Mike K2MTS
Roy K3RLD
Justin K5EM
Chris K7TAB
Andrew KE8FZT
John KG4AKV
John KI4RO
Billy KM6NJL
John N7JY
Neil WB9VPG
Patrick WD9EWK
Mobility
Gabe AL6D
Adam K0FFY
Justin K5EM
John KG4AKV
Sam N3ROY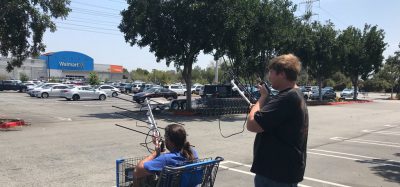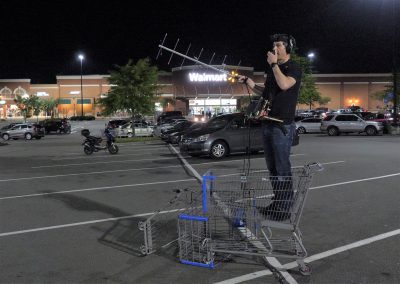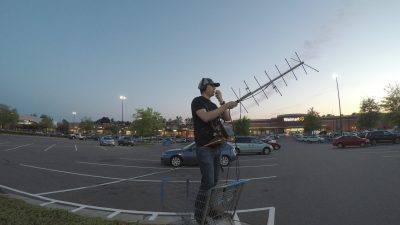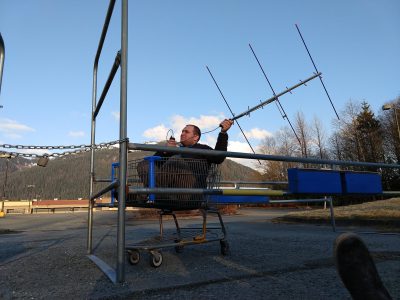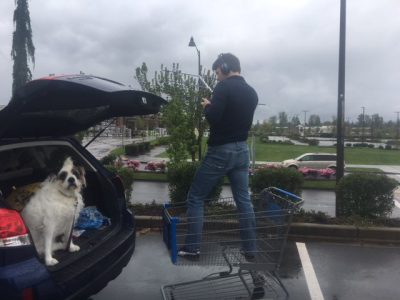 Straight Talk
Sam's Choice (QSO w/ an Op Named Sam)
Great Value (QSO while eating chicken obtained from the deli)
Faded Glory
Dave AD7DB
Mike K2MTS
Justin K5EM
Andrew KE8FZT
John KI4RO
Sam N3ROY
Kevin, N4UFO
John N7JY
Marissa W4AQT
Neil WB9VPG
Patrick WD9EWK
Jeff WE4B