QSL Cards for WMPLOTA are available upon request.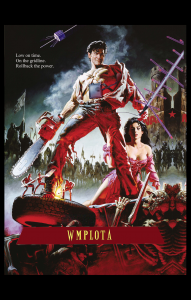 To receive WMPLOTA QSL Cards (pictured above), please send a SASE to our QSL Minion (details below). The cards are 3.5″ x 5.5″ in size, so size your envelopes appropriately.
The cards are flexible such that you can send one to another operator like a normal QSL card, or you can keep one yourself to commemorate your participation in WMPLOTA. There is space on the back to also include your Bonuses and Awards for all posterity!
We printed 250 QSL cards. At this time we are limiting requests to 3 cards only per operator, and only while supplies last. Send an enclosed SASE soon to Adam Whitney (K0FFY) to the address listed on his QRZ page.
Please feel welcome but certainly not obligated to throw a $1 bill in the envelope too, to help us recoup the $38 printing cost of the cards. Any amount received in excess of that cost will be donated to AMSAT-NA.
Also feel free to create your own WMPLOTA QSL cards if you like! Here's a great one that Andrew Northam KE8FZT has created and sent to his Shoppers!